A Message from the President
Greetings, I invite you to join your Michigan State Medical Society Alliance. MSMSA understands the unique challenges that accompany life in a medical family. Alliance members from all over Michigan gather for state meetings to build lifelong friendships and offer support. Enjoy the benefits of diversity. You will make valuable connections with Alliance members of different ages, ethnicities, religions and opinions. The state Alliance has opportunities to enhance your leadership skills and nourish your personal growth. Join other Alliance members who strive to protect the future of medicine through legislative advocacy. In fact, the Alliance often speaks louder and clearer to legislators than our busy spouses!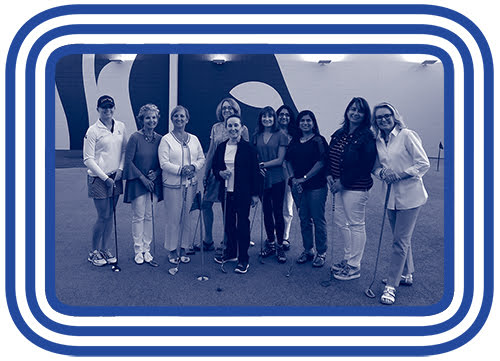 See what our members are saying
Personal Growth, Development, Leadership and Support Opportunities
Meet and network with medical families
Friendship and support from other medical spouses, partners and families
Educational opportunities at state, regional and national meetings
Personal growth opportunities through leadership development and training
Community Health Initiatives
Domestic Violence Prevention
Health Literacy
Anti-Bullying
Healthy Lifestyles
Individual programs in each county
Support physicians through grassroots legislative activities
Receive regular updates on pertinent medical & health related legislation
Join us for our annual "Day at the Capitol" event
Instant communication with legislators via the MSMS online Action Center
Advocate for Medicare physician payment reform and GME
Collaborate with MSMS Foundation and AMA Foundation to support medical education, research and physician-based community health grants
Doctors and their Families Make a Difference Campaign supports domestic violence shelters throughout the State of Michigan
National Doctors' Day activities celebrate the dedication of physicians
Publication/Communication
The Alliance In Action e-newsletter
Web Site – alliance links/information
Email Political Action alerts
The Michigan State Medical Society Alliance is a statewide component of the county and national alliance networks. With your support, MSMSA works to protect the future of medicine through legislative advocacy at the state level. Through MSMSA county alliances can access resources and grants to implement programs affecting their communities. Couples memberships extend invitations to meetings, couples events and excursions.
Interested in becoming a member? Sign up below!
Or print out this form and mail it to:
Tammy Guastella
2843 East Grand River, Suite 228
East Lansing, MI 48823
Want to give a membership to someone else as a gift? You can do that on our gift page!
Register New Account
American Medical association alliance
The American Medical Association Alliance is the national component of our state and county alliances. With nearly 100 years of experience, the American Medical Association Alliance connects physician families around the nation and offers personal development seminars, workshops, events, and an array of discount programs that deliver savings not available elsewhere.